Professional Spa in Ithaca, NY
Alta Spa is the Ithaca, NY, spa you can count on for personalized, professional care. We put our clients' needs first, and our staff will go out of their way to accommodate your needs. When you visit our Ithaca, NY, facility, we'll see to it that you are relaxed and comfortable. Our aesthetician is ready to pamper you and boost your self-image.
Residents of Ithaca look to us when they want to achieve their beauty and wellness goals, and we look forward to working with you. We offer services to men and women alike, and our staff is dedicated to your satisfaction. Whether you are interested in a single appointment or recurring visits, we are here when you need us, and we offer the following services:
Bikini / Brazilian Waxing

Male Brazilian/Boyzilian & Body Waxing

Eyebrow Waxing & Shaping

Male and Female Full Body Waxing

Sugaring

Facial

Body Treatments & Wraps

Eyelash weave

Massage
Your search for a reputable Ithaca, NY, spa ends at Alta Spa. We are sure you'll appreciate our great customer care. Whether you have a problem that requires our assistance or are interested in comprehensive beauty and wellness treatments, we can do it all, and our staff will quickly arrange for your first appointment. To find out more about our services, call our Ithaca, NY, spa today!
Please
click
the link below to write us a review on Google. We are always looking for feedback from our valued customers.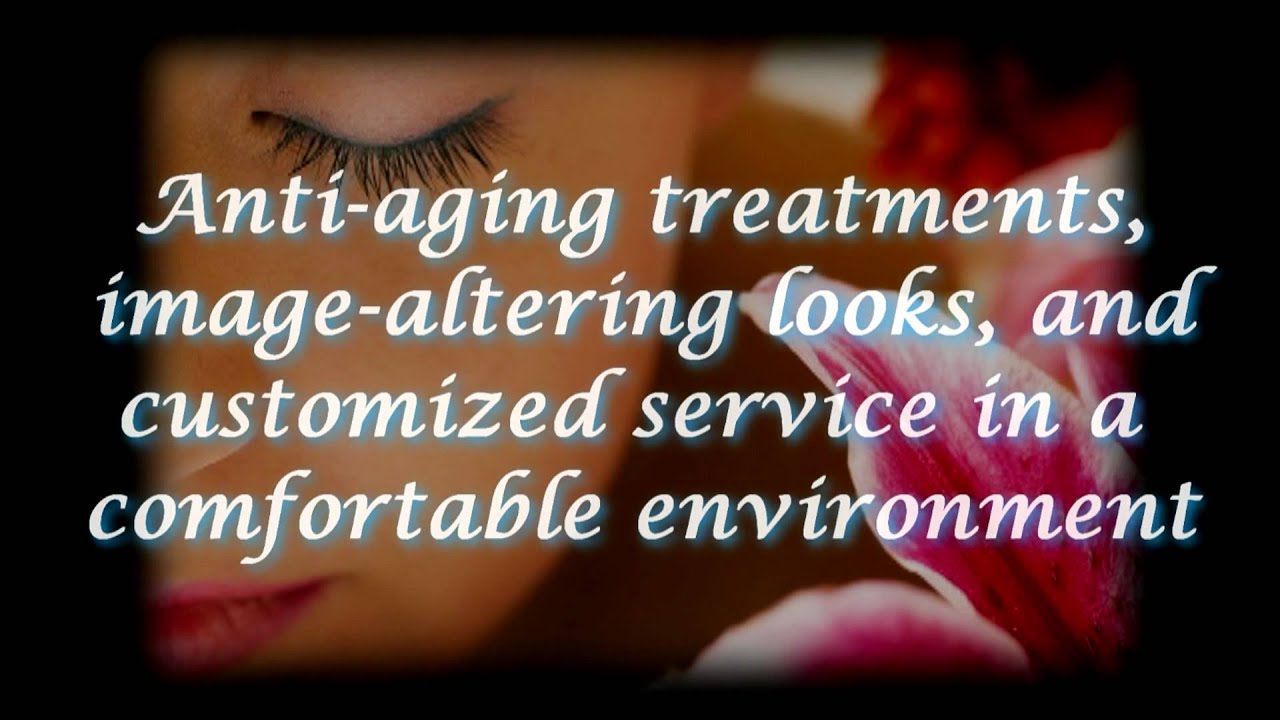 I cannot sing high enough praises! I went for a Brazilian sugaring...my first time getting any sort of waxing type service. Awura-Abena explained everything, was as gentle as possible, and is so so sweet and kind!! I'll be back again 😊

- Mia Ferraina. 1/21/2020

I had an amazing experience at Alta Spa. Awura-Abena is very kind, informative, and great at what she does! I will definitely be coming again.

I had a wonderful first visit to Alta Spa and received excellent service from the owner! I will definitely be returning.

- Angel Phillips. 1/1/2020

I am so happy I made an appointment with Alta Spa for eyebrow shaping and tinting. My eyebrows look awesome, and it was such a pleasure to meet Awura-Abena who listened to my concerns and offered wonderful service.

I had the loveliest experience with Awura-Abena, she was so kind and gentle throughout the entire process! She made me feel comfortable and did such a great job! Will be coming back and recommending her services to all of my friends!

- Vanessa Amankwaa. 11/10/2019

Awura was very nice and we had a fun conversation, the result of my Brazilian waxing was incredible, I will definitely return. Thanks awura

- Loreto Molina. 10/24/2019

If you want to relax, feel at ease, get pampered, this is the place for you!! I've been going to Alta Spa for many years now and have always had to drive an hour to get to Ithaca. It is worth the drive!

I am used to the purple hot wax from European Wax Center so I was new to sugaring. I was so nervous however Awura-Abena is very sweet and made conversation with me to which made me less nervous. She did an amazing job. It's been about two weeks since my last Brazilian I had done by her and I'm still satisfied with the results. 100%% recommend!!

Such a great experience here, Awura-Abena is so sweet and has such a kind heart. She was quick, professional and friendly. Support local businesses and head over to Alta Spa!

- Casey Wrobel. 8/20/2019

She was so great and knowledgeable about the treatment and I would be happy to return to her in the future!

- Sofie Kravitz. 8/10/2019

I couldn't be more ecstatic about the level of service and final product I received from Alta. Awura-Abena went above and beyond to get me ready for my wedding day including staying after-hours to finish tediously applying my lash extensions and meticulously waxing. She was friendly, professional, and an expert at everything she does. I couldn't recommend Alta any more, I definitely will be returning in the future!

- Jenelle Whalon. 8/5/2019

I recommend Alta Spa to everyone. It's truly a gem. The service is fantastic- easily the best I've ever seen. Awura-Abena is kind, patient, knowledgeable, and will do everything to ensure a comfortable experience. It was my first time getting sugared, and definitely not my last! Will be going here for all treatments from now on.

I went for the sugaring services. She was very quick, thorough, and professional. Will definitely be back soon!

I've been sugaring for the last couple of years, and Alta Spa's service is one of the best experiences I've ever had. The owner is also lovely and makes you feel very comfortable with having such a intimate service done.

- Jocelyn E. Marshall. 5/22/2019

Fantastic experience for loc maintenance, highly recommend. The owner of Alta Spa provides a comfortable environment, exceptional customer service and 20+ years of experience.

I never write reviews, but this place is the best in Ithaca by far! I've been getting waxing done for years and have never experienced such good results and so little pain/irritation. You know how people in Ithaca are always talking about going to other cities for haircuts, spa services, etc.? Well, in a testament to how great this place is, I've recently been working in NYC and have preferred to wait til I'm back in Ithaca, so I can go to Alta Spa.

- Phoebe Strom. 4/17/2019

I had eyelash extensions done for the first time and it was a great experience. I barely need any makeup now!

- Andrea Evans. 4/16/2019

Alta Spa offers so many different services, and every one is done very well. Every time I am in, I get treated like family. I will miss Alta Spa after I graduate. Aidan

I feel so lucky to have found Alta Spa. I didn't know Ithaca had such an experienced Esthetician! I had my eyebrows colored and love the results. I also scheduled an appointment for other services. I highly recommend this SPA to others.

My experience was great. I had my first sugar wax brazilian and Awura Abena (the owner) was very thorough and gentle. She was very patient and understanding and answered all my questions. I won't lie it does hurt, but she is fast and thorough. She made my first experience very comfortable and relaxing. I can't attest to how long it will last or if it's worth the money since it's my first time and just had it done today. But I have re-booked for a second sugar wax in 4 weeks and will post another review then. I am very happy with my experience and this spa thus far. Very clean and professional service.

- Brenda Coyle. 3/27/2019

Super friendly owner who was able to fit me in for a last minute sugaring appointment. I'm very happy with the results, especially since it was the first time I've ever had it done. Clean facilities, professional services (she knew her stuff!) and friendly atmosphere. Highly recommend.

- Mica Verendia. 2/24/2019

Great service. Very personable. Took me right away when I called the morning of. I'd make this my permenant eyebrow-waxing go-to, as im moving to ithaca full-time, however, little pricey including a tip (which I like givingg.

- Jess Teitelman. 2/9/2019

Awura Abena is wonderful ! This spa is very quaint and warm. I emailed for a same day eye brow sugaring and it was awesome! Awura took her time and my eyebrows look so much better. I found my new spot ! Thanks Alta Spa!

- Maya Gelernter. 2/6/2019

Wonderful experience, would definitely go again! I felt very well taken care of and loved the cozy, welcoming space.

- Sander Moolin. 1/10/2019

Alta Spa is an incredible gem in Ithaca. The owner, Awura-Abena, is knowledgeable, patient, and precise with her clients. I scheduled a same-day appointment for an eyebrow waxing using the sugaring method. It was painless and the results were remarkable. I highly recommend this establishment--it offers topnotch services guided by a charismatic and talented owner. I am extremely happy to have found a repeat salon/spa!

- Lauren Siegel. 0/19/2019

Ms.Awura-Abena Anshan the owner of Alta, what a wonderful human being, as a man I was apprehensive at least entering the spa for a first time sugaring treatment. The experience was excellent and the time spend with Acura-Abena was a delight. Very clean and professional and understanding of my apprehension, I was made feel very relaxed and comfortable within minutes. I have returned and will continue to book appointments regularly here. I highly recommend Alta Spa to anyone, men especially for a first experience in hair removal, you to will return. Be sure to use the first time coupon,relax and enjoy the professional and personal Awura-Abena at Alta Spa. You'll be very happy you did.

This was the most amazing experience I think I will ever have at a spa. I got a Brazilian with the sugaring, and she was very attentive, careful, warm and welcoming. 10 out of 10 would recommend, and I definitely will be coming back for my next sugaring! I actually had to give her a hug when we were done cause she was so amazing. Felt like family!

- Sabrina Shuman. 9/31/2018

Alta Spa is a great place to go for anyone sensitive to waxing! I have had trouble in the past with breakouts due to waxing, but Auruwa's use of sugaring is so gentle on my skin. I always leave without any sensitivity and very little redness. I highly recommend and will definitely return in the future. :)

- Margot Wegman. 4/17/2018

My experience was great. I had my first sugar wax and she was very thorough and gentle. A little pricier than regular waxing but definitely worth it. I would totally go back again

- shanise thomas. 3/2/2018

The sugaring service offered is great for me because it is much more gentle on my skin than waxing, which often makes me break out in hives. Sugaring also last for up to 3 weeks for me, unlike waxing which usually only lasts about 2. Highly recommended!

- Hadiyah Chowdhury. 2/1/2018

Auruwa Abena's booked me an appointment the same day I called. The shop is very beautiful, and she is just a loving and welcoming person. She explained everything she was doing during the wax and gave beauty tips.

Amazing service! I highly recommend

I have now been getting a regular monthly sugar waxing Brazilian. Previously I was just getting normal waxing and having to do it every 3 weeks. I have lasted much longer with the sugar waxing. Now people say that it hurts less, I'm not going to lie it all hurts about the same but wouldn't you want to go with something that has longer lasting results? I sure do because I definitely didn't like having to go back so often. Even going once a month I still have some bald spots! I would recommend this service to anyone that has been questioning trying it out!!!

- Rebecca Babbitt. 10/22/2017

Kind, professional, comfortable and efficient. All around a great experience!

This is the first time I write a review. I simply had to! The service was excellent! I recently got my lashes done for graduation and they came out perfect. I love them, they look so natural which it was one of my concerns that they were not going to look natural but they really do! The price is totally worth it. Awura-Abena was wonderful and even decided to see me after business hours. She was so professional and helped me a lot by staying extra time to attend me. I 100%% recommend this place and I would say it is one of the best places here in Ithaca.

I am very pleased with my color and cut. I have also been receiving lots of complements on my 'do' ! Pleasant setting, convenient location. Excellent all around!

Alta Spa is my one-stop-shop for any luxury beauty service or product. It is by far my favorite spa in Ithaca; I always leave glowing, and feeling beautiful and rejuvenated! Be sure to check it out if you're in town - don't miss out on the opportunity to pamper yourself... you deserve it! Alta Spa surrounds you with a warm atmosphere and peaceful ambiance, and in my opinion is the most professional of all spas in Ithaca. Be sure to stop in next time you're downtown to experience this hidden gem in the Ithaca Commons smile emoticon

- Elena Cohen. 10/25/2015

Great service and extremely friendly

- Elliot LaGuardia. 9/29/2015

I have been going here for many years and have yet to be disappointed. I have sensitive skin and the European facial was very relaxing and did not irritate my face after. The sugaring wax is also amazing for my skin, I had my eyebrows waxed and got a Brazilian wax that lasted for a over a month! I also love the make-up selection because it caters to people of color. I would highly recommend Alta Spa!

- Lydia Hickson. 7/21/2014

The most amazing experience everytime! Treated like royalty for the whole day....and leave feeling refreshed and GORGEOUS!!!! Thank you so much ~Bronwyn OBrien

- Brinley O'Brien. 3/27/2014

I went in twice so far and will be going again. I had an eyebrow wax and a facial, both were fantastic. I felt really welcomed and Awura-Abena is extremely knowledgeable and showed me things about my skin I didn't even know. It was a completely positive experience.

- Jessica Woloszyn. 3/24/2014

My first experience at Alta Spa was one that easily convinced me to become a regular client for sure! This is truly a unique spa in that it is a small business personally run by the owner, Awura-Abena, who is an extremely kind and welcoming spa specialist. She made me feel very comfortable and in safe hands. She had me laughing the entire time! I tried a brazilian sugaring for the first time and was extremely pleased. I would highly recommend this spa! If anything you should just go in and chat a while with Awura-Abena because she's actually awesome!

- Sarah Miller. 1/22/2014

Alta Spa what a great place. Ithaca's best kept secret. Not only do you get top of the line service but as well my friend is very knowledgeable. It is an experience not to miss she is very kind, compassionate and funny and will spend every moment you need catering to you're needs. If you need any spa treatment this is the only place in Ithaca to go..

Alta Spa is a hidden gem in Ithaca, NY, located across "The Ithaca Commons". Prices are reasonable and customer service is exceptional. If you are looking for a good spa in Ithaca, I highly recommend calling Alta Spa or visiting their website to make an appointment.

- Fahad Qureshi. 8/22/2013

The place is simple, but the owner is extremely pleasant and knows what she's doing. I did a sugar coating there and it almost didn't hurt! I definitively recommend it.

I had always heard good things about Alta Spa and owner Awura-Avena, so on my last trip to Ithaca I decided to go there for a haircut. I walked in knowing that I wanted short hair. That is all. I left Awura-Avena decide on what exactly needed to be done. She played with my hair for a while -to sort of see or feel what she could do with it. And I just love the result! Every body is complementing my hair now. I am so glad that I walked in with an open mind and just let her do her thing. She is great! I will definitely visit Alta Spa again. Thank you Awura-Avena!

- Maria Mercedes Franco. 8/10/2012

My husband and I visited Alta Spa recently - I got a brazilian wax and he had his dreadlocks done. We think very highly of Awura and her treatments...we are delighted with the results and will visit Alta Spa again soon!

- Venezia Manfroi. 8/3/2012

I visited Alta Spa on the last day of my vacation in Ithaca. It was a very relaxing experience, and the perfect way to end my trip. The owner, Awura Abena, put a lot of time and care into her work. I have very sensitive skin and nails, and usually come away sore after spa treatments. Not so this time. She also gave me good advice on a lovely platnium colour that I normally would not have chosen, but am thoroughly enjoying. Awura Abena is a former ESL teacher, and as I teach English Language Learners myself, we passed the time sharing stories. I felt very comfortable with her and enjoyed learning all about her fascinating life. I plan to visit Alta Spa on my next trip to Ithaca.

- Emily Elliott. 7/17/2012

I just had the most wonderful experience at Alta Spa in Ithaca. The owner Awura-Abena is a beautiful, warm and personable lady with a firm hand (which I happen to like) who runs her business with a lot of passion and skill. I came in for a microdermabrasion, a facial and a brazilian wax and I couldn't be happier. Too bad I don't live closer and cannot have her as my regular beautician...

- Ricky Gumbrecht. 6/5/2012